OpenSky to Host Informational Breakfast July 19th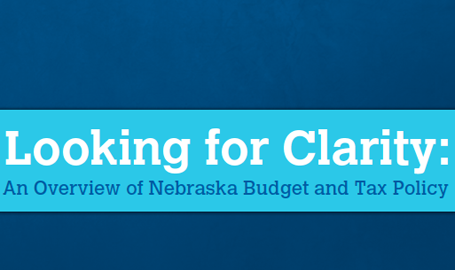 By the time you finish Looking for Clarity: An Overview of Nebraska Budget and Tax Policy you'll be well on your way to understanding the ins and outs of how Nebraska collects and spends revenue. But, as with any topic, there's always more to learn.
To help you get the most out of Looking for Clarity, OpenSky will be hosting an informational breakfast on Thursday, July 19th at 9:30 a.m. in Room 1126 of the Nebraska State Capitol. OpenSky staff will review the work, research, and analysis that went into creating Looking for Clarity and will be available to answer questions about the guide.
What: OpenSky Informational Breakfast
When: 9:30 a.m., Thursday, July 19th
Where: Room 1126, Nebraska State Capitol
We have limited space in the Capitol, so attendance is limited to the first 50 individuals who RSVP. Click here to reserve your spot online, or call OpenSky at 402-438-0382 to RSVP. If you have any questions about the informational breakfast, please don't hesitate to contact our office at the number above.
We look forward to seeing you on the 19th to share our work with you.