Ahead of Friday's debate on LB 461, we conducted an analysis to show what the bill's income tax cut would mean for our "Real Taxpayers of Nebraska." The taxpayers profiled in the infographic are based on the tax data of real Nebraskans. As the graphic shows, of the of eight real taxpayers profiled, only half would pay less in taxes, one would have no change and three would likely pay more in overall taxes because of the property tax shifts caused by LB 461. Furthermore, one family would actually see an income tax increase under the measure because of some changes to tax brackets and tax credits.
Click here or on the image below to download a printable PDF of the infographic.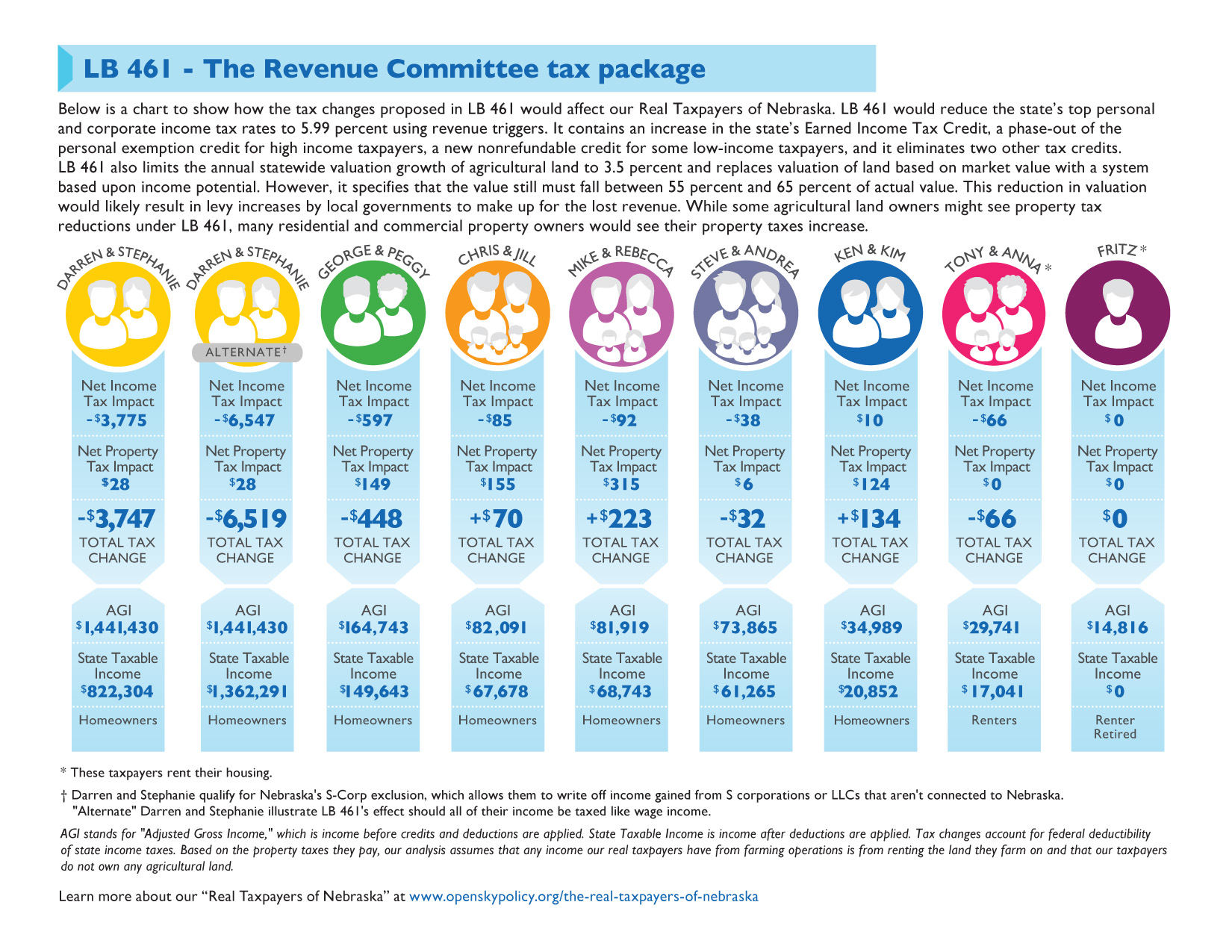 The debate on LB 461 starts at 9 a.m. on Friday. NET Nebraska will stream the debate live.